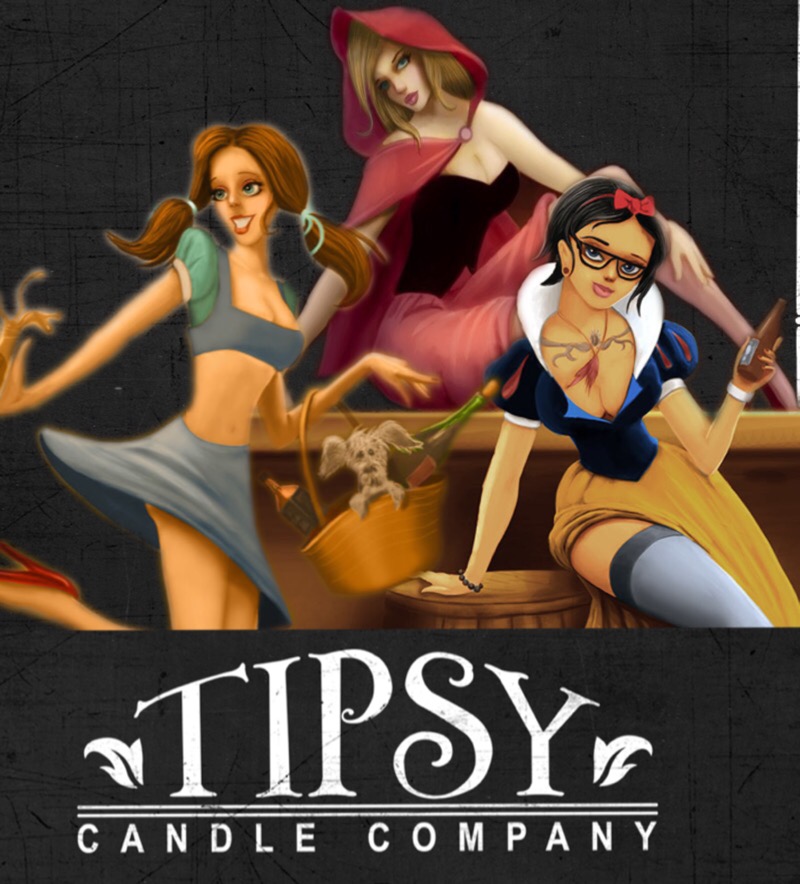 Enchanted Apple Cider:The magic mirror never lies; our Apple Cider candle is truly enchanted. Any princess or woodsman will love the fresh crisp scent of just picked Macintosh apples with a splash of cotton blossoms
Sweet Red: Into the woods she went, basket in handthe scent of tart cranberry and sweet orange filled the air. She was certain if she lost her way she could definitely follow the scent home. This fun and whimsical addition to the Tipsy Tales line will brighten any dark shadows on your path!
Twisted Brady Pear: There's no need to release the flying monkeys, Twisted Pear Brandy is here. You will love this decadent treat. The deep Caramel brandy scent is a perfect match to the ripe pear top notes. So relax and enjoy…. and maybe go get those ruby red pumps you had your eye on.